Year 5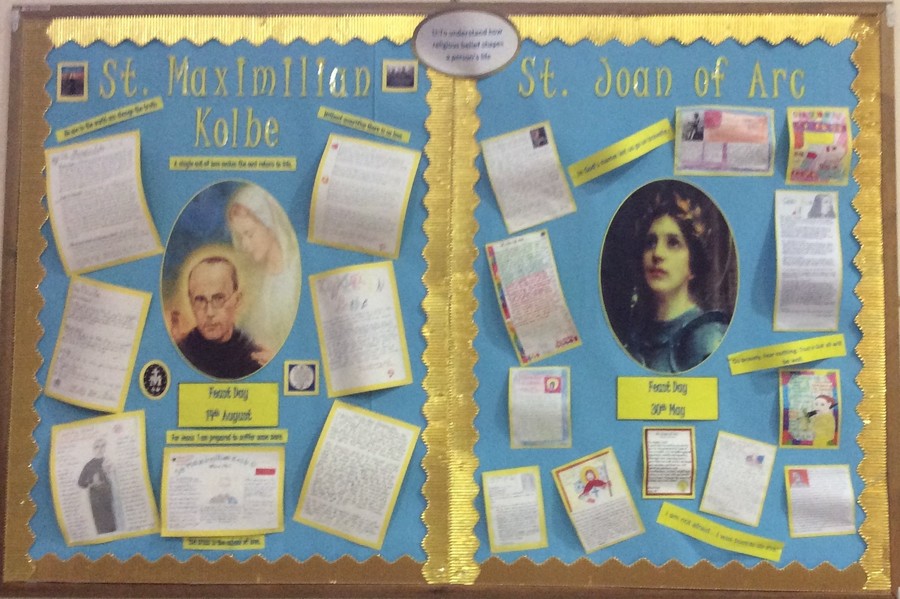 Welcome to Year 5
Our class mottos this year are:
'Everyday through Jesus' guidance we live, love and learn together to achieve our best' (5~1)
'With Jesus we live, love, learn and worship together.' (5~2)
Whole School Read ~ Newman Catholic College
On Wednesday the 4th of May Year 5 had a visit from some of the students from Newman Catholic College. The NCC boys had each written a story which they read to small groups of the Year 5 students who were then asked to give them some advice on how to make their stories even better. We were then very lucky to each be given a copy of the book that the students at NCC are reading as a part of their 'Whole School Read'. The book is called Silverwing by Kenneth Oppel and is about a young silverwing bat who becomes separated from his family and ends up on a remarkable adventure. We look forward to reading this book as a year group!
Celebrating Mass in Year 5
Year 5 have recently had a class Mass in each of the two classes, 5-1 was just before the half term break and the 5-2 Mass was just after the half term break. It was a lovely experience to invite Father Tebin and Father Joseph into our classrooms and we all enjoyed being able to write our own prayers and choose our own hymns for the occasion. We would like to thank all of the parents who were able to join us.
Year 5 Library Visit
On the 1st February Year 5 went to the Brent Library to hear some Greek Myths. The storyteller used some odd instruments to tell her stories; they were made from very unusual materials such as a shaker made from the toenails of a llama! We learnt many facts about the Greeks such as: why Medusa was so hideous and all about an oracle stone in a temple which is believed to be able to foretell the future. We also discovered that Argos the shop, which we all love in the UK, is named after the Kingdom of Argos in Greece. We all enjoyed ourselves tremendously and are hoping to visit again soon.
Science
Our science topic this half term is 'The Circle of Life' where we are looking at life cycles and reproduction of living things; plants and animals. We are currently carrying out an investigation to see if frozen seeds will grow. Keep an eye out for the photos and results of this investigation.
Art
In our lessons this half term we are looking 'Still Life'. So far we have explored different art from a range of different artists and discussed our thoughts and ideas about the pieces. We have also done some sketching of our own to experiment with different lines tones and textures using a range of pencils. We will be building on our skills using different mediums such as pastels and charcoals to create our own still art pieces. Keep an eye out for put final pieces but for now here is some photos of us practicing these skills.