Year 6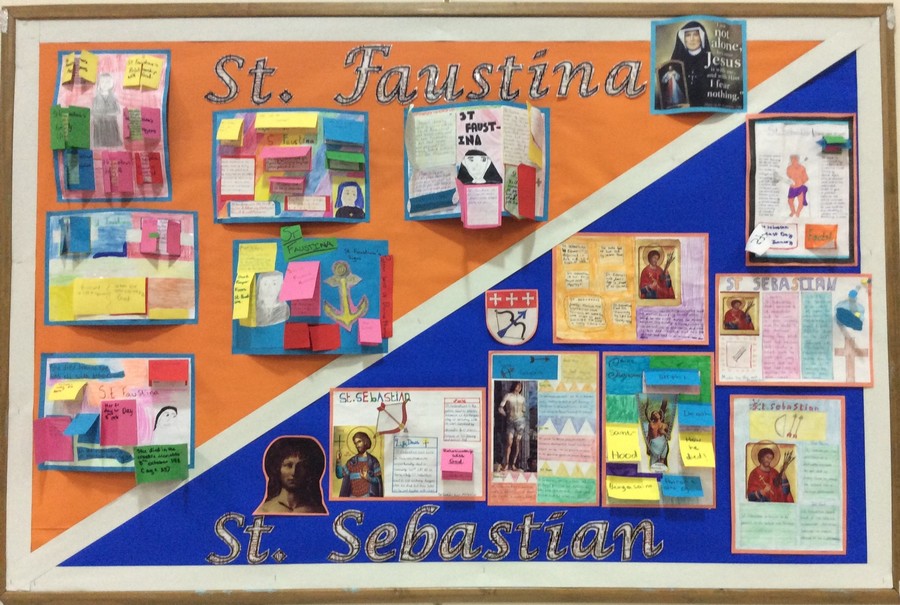 Celebrating Mass in class
Year 6, have had a class Mass in each of the two classes. It was a lovely experience to invite Father Tebin into our classrooms and we all enjoyed being able to write our own prayers and choose our own hymns for the occasion. We would like to thank all of the parents who were able to join us.
Pari
s, Milan and Wembley
The fashion world has some serious competition from our year 6 children who recently launched their own fashion show using 100% recycled materials. We had everything from dresses made from crisp packets to the cereal box suitcase! You had to see it to believe it.
We have been doing lots of different activities since we started our academic year in Year 6. We have settled into our new class well and we're already working incredibly hard. Year 6 will be a busy year but we know we can achieve anything with a positive mind.
In these photos, we are thinking of a new class motto for the year. After a lot of redrafting, debating and negotiating, we finally settled on our inspiring and spiritual motto:
"As one big family, we work, pray and play uncovering hidden talents while following God's way."
We have been really busy since we came back for our final year at St. Josephs. One of the many exciting activities was to investigate a variety of famous Scientists. We worked in teams using iPads to find out some really interesting facts about scientists such as Alexander Graham Bell, Thomas Edison and Guglielmo Marconi.