Curriculum
Where is there more information about the expectations for each year group?
In KS2 (Years 3 and 6) we follow the National curriculum for England.
This is the statutory national curriculum framework. It is issued by law; you must follow it unless there's a good reason not to.
The framework includes the programmes of study for all subjects for key stages 1 to 4.
The national curriculum sets out the programmes of study and attainment targets for all subjects at all 4 key stages.
All local-authority-maintained schools in England must teach these programmes of study.
The majority of this national curriculum was introduced in September 2014, with English and maths coming into force for all year groups from September 2016.
Please click below to be redirected to the full National Curriculum guidance for England.
Direct link to the national curriculum information: National curriculum in England: framework for key stages 1 to 4
See below for our Junior Long term plan 2017-2018
Brent Music Service is our music provider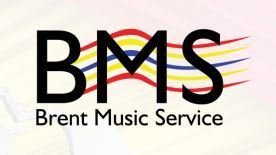 The National Curriculum provides the framework on which we plan the pupils' learning activities. This consists of 11 subjects which all pupils must study at school.
CORE SUBJECTS:
Religious Education is an integral part of the life of St. Joseph's and permeates all areas of the curriculum. Our aims are to provide the children with a caring environment in which the teachings of Christ are apparent. We aim to provide Religious Education which is academically sound and develops the foundations of, and for, Christian life. In order to achieve our aims we follow the "Here I Am" programme.
Year Group and whole school masses are an important part of the children's religious education, where all are invited to participate. Special assemblies are presented by each class on a termly basis. Parents are invited to attend any or all masses and assemblies.
Prior to admission to our school it is clear to parents and pupils that our Catholic identity is central to the life and teaching within our community. As a result it would be unusual for a parent to request that their child should be withdrawn from religious education and collective worship in the school. However, parents do have a right to do so and their child will be placed in another class during these times if they so wish.
I.C.T. (Information and Communication Technology) is an integral part of our future. We are committed to ensuring that all pupils leave Year 6 ICT literate and with a good understanding of all forms of technology.
The school is well resourced with a number of computers in each classroom. In addition we have our own computer suite. The school has 59 net-worked workstations in total and 80 laptops housed in four mobile trolleys. All classrooms have an interactive whiteboard which is connected to the internet. Access to the Internet is via broadband connection and is fast and reliable. Safety is always of paramount importance and we have a firewall protecting our network, provided through the Borough.
Foundation Subjects
History, Geography, Design & Technology, Music, Art & Design and PE.
---
HOMEWORK
We consider that homework plays an important part in the child's development of Literacy and Numeracy skills and concepts. Parents are encouraged to take an active interest in their child's homework and support them in it. We especially ask that you hear your child read during the "Reading Component" of the homework time.
Whole School
Music Programmes of Study