Prayer Leaders 2023-2024
Prayer Leaders 2022-2023
Prayer Leaders 2021-2022
Friday 1st October 2021
Prayer Leaders
The Prayer Leaders have done an amazing job of promoting, organising and collecting food for our harvest collection,
which will be donated, to Brent Food Bank.
Many thanks for all of your generous donations.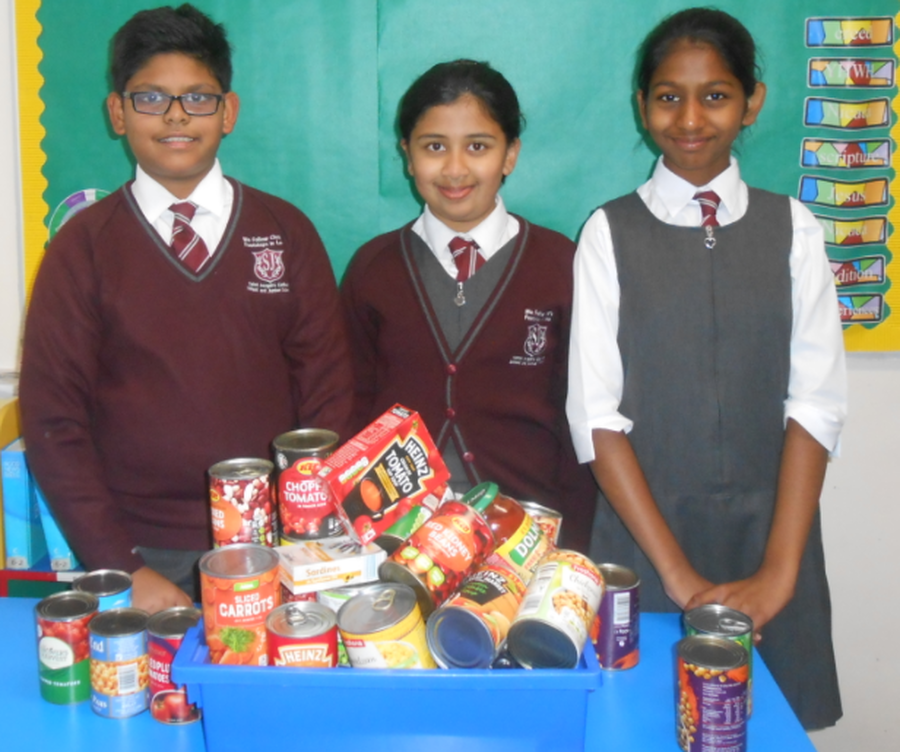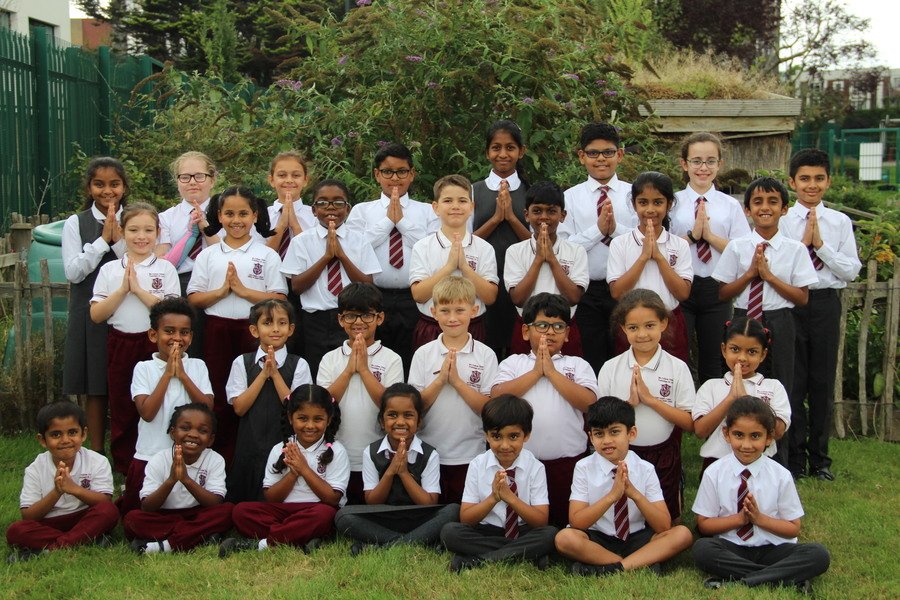 The role of a Prayer Leader is:
To be a role model for others.
To help others understand that prayer is important, connects us to God and can bring both comfort and joy.
To serve the school and the community;
To support Mrs Whelan and other adults in organising whole school events;
To work together as a team to carry out tasks.
Typical Prayer Leader tasks include:
Changing the liturgical cloth on class altars;
Set up for Mass or assemblies;
Prepare and support Mass;
Writing or leading prayers for Masses, collective worship and assemblies;
Represent the school at events in the borough or Deanery.
Meet our 2021 Prayer Leaders
"Being a prayer leader is having faith" Pia
"Being a prayer leader helps keep everyone safe" Deifilia
"Prayer leaders need to be responsible" Syble
"Being a great disciple of God" Kiara
"Being a prayer leader you have to be kind" Caitlin
"It is good to be a prayer leader so you can help others" Cedric
"A prayer leader helps others to keep their faith in God" Mia
"Being a prayer leader is an important job for us to do for God" Nicola
"Prayer leaders are responsible role models" Abarron
"Being a prayer leader means to respect God" Hayden