Welcome to the St Joseph's School Council
Here, at the School Council, our aim is to give every pupil an opportunity to share their ideas for improving the school. We want to make every member of the St Joseph's School family feel safe, happy and welcome.
All of the classes hold an election to choose their School Councillors to represent them on the School Council.
Everyone's ideas are heard at School Council. We take the most important issues and questions to our School Council meetings. The School Council meets regularly to discuss and make decisions on the views of their fellow pupils.
School Council 2016/2017
This half term the school Council have asked that we focus on 'Saving Energy'
Our School Councillors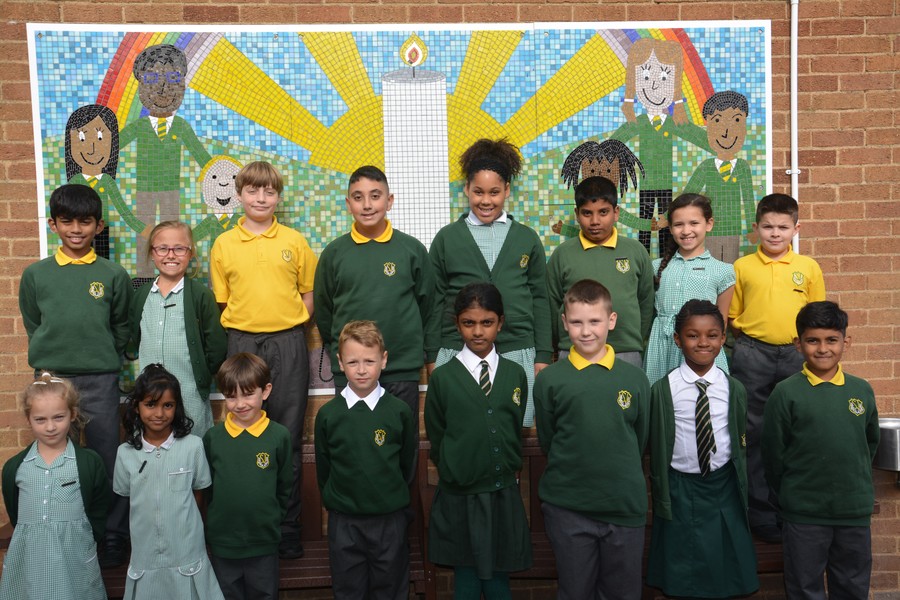 So far this academic year we have:
Helped organise the CAFOD 'Bright Sock Day'.
Ran an assembly about citizenship and how we are a community and should treat each other with respect, during citizenship week.
Ran an assembly about anti-bullying during anti- bullying week.
Had a lunch meeting with Mrs Whelan and Mr Betts to discuss some of our ideas for the school.
Been involved in a WE day assembly and workshop, where we were looking at ways in which we could help people in our local area.